Photos from the press conference in Madrid/20.07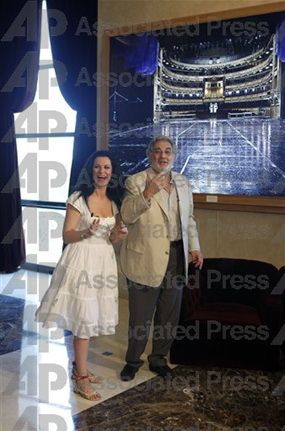 .
According to
Associated Press
, yesterday there was a press conference at the Royal Opera in Madrid. Angela and Mr Domingo look great. There are a few photos posted on AP but I assume there'll be many more in the press in the close future.
.
EFE reports that at the press conference Mr Domingo said that the more he sings
Simon Boccanegra
, the deeper he gets into the "richness and tone color" that go best with the character. Read the whole report
HERE
. And we wish him and the others lots of good luck!
.
.
And an interview Mr Domingo gave to TVE

.