A short video from Boccanegra and more photos from the press conference on 20/07
.
The production looks very good. Nothing to distract the attention from the music. There were video cameras in the venue but for in house broadcasting. In the upper part of the hall there are some screens. As there are a lot of seats with limited or no visibility, they thought that all the people should see what's on stage. Good idea. So all the performances are filmed. Only that I don't know if there's any commercial purpose.
.

Antonio Moral, Marcelo Giodani, Placido Domingo, Ferruccio Furlanetto, Miguel Muniz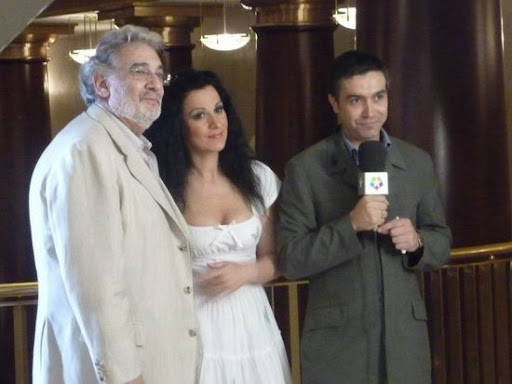 .
All the photos belong to Angela's Facebook page
.